Monthly
Yearly (SAVE 30%)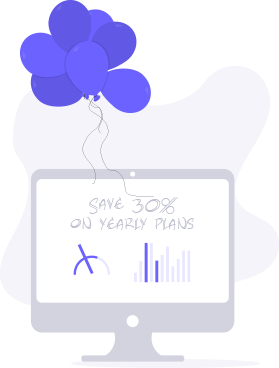 Starter
Try it Free
For freelancers, startups and in-house marketers with limited budget
Run your SEO and Content Marketing projects.
Find your competitors' traffic sources, rankings, social media results & more.
Business
Individual Pricing
Pricing Plan Calculator
For SMBs, Agencies & Enterprise
All features included
Get 1-on-1 onboarding and an assigned account manager.
Benefit from dedicated assistance by our experienced Customer Success team.
50,000

Pages Analyzed per Account
Comprehensive web crawler that will identify your sites on-page issues and provide you with recommandations to solve them.
Bespoke
200,000

Backlinks Analyzed per Site
In-depth Link Analysis with real-time crawling capabilities. You'll be able to create link acquisition strategies that will make you stand out.
Bespoke
1,500

Keywords Tracked per Account
Keep an eye on your site's and competitors rankings. Your keywords are tracked on Google (Mobile/Desktop) on a weekly or daily basis.
Bespoke



Customer Success Manager

Get your own account manager to help you with setting up and managing your account. He'll provide you with proactive assistance on any situation that you might have with the platform.

Private One on One Training






Content Optimization Audit
150

Content Audit Credits
The Content Assistant is a full stack marketer that will help you get top rankings by combining 3 in-depth features : Keyword Research, SERP Analysis, and Content Optimisation.
Bespoke

Bespoke








Google Analytics Integration


Used by Thousands of SEO Pros, Agencies and Brands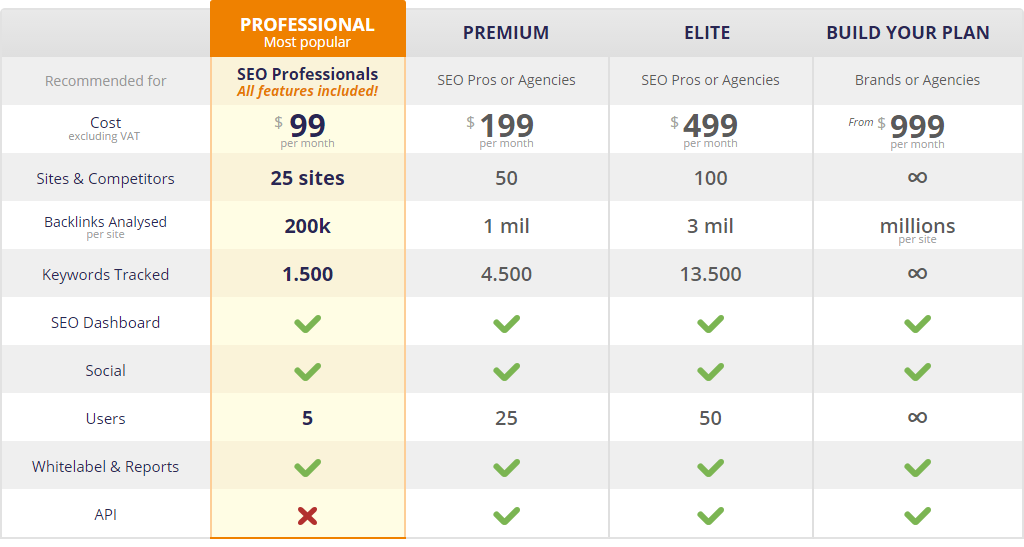 Start Your Free 7-Day Trial
Free for 7 days , then only $129/month.
No Obligations. You can Cancel Anytime.

By registering your account you agree to the Terms of Service

"Having been fortunate to have used a lot of different seo/link tools over the years, Cognitive SEO is a valuable resource for WMG. It offers excellent link insight and has the flexibility we need to run scalable modern organic search campaigns. "
MARTIN WOODSwebmarketinggroup.co.uk

"Within 24 hours, we saw our rank improve from #5 for the term we were optimizing for to #2. This fluctuated over next few days but then we settled into the #2 spot and have remained there since."
BILL SEBALDGreenlaneMarketing.com
Common Questions
Why do you need my CC or Paypal for the trial?
We ask for your credit card to allow your membership to cognitiveSEO toolset. This also allows us to reduce fraud and prevent multiple trials for one person, helping us deliver better service for all the honest customers. Remember that you can cancel at any moment before your trial ends.
How does the 7-day trial work?
To sign-up for a cognitiveSEO trial, you need to choose the Starter plan, validate your CC or Paypal account and the first 7 days are FREE of charge. After you create the account, you get instant access to cognitiveSEO for 7 days. However, you are free to cancel your account during the trial period or anytime you may wish after that. If you decide not to continue, you won't be charged a thing.
More questions...